The Dakar Rally was held for the first time in 1979 with 182 participants. After this opportunity, it began to be held annually for several days. This Rally has become until today a great and unique event. The athletes who participate are really competitive and demanding. They do not fear obstacles on any kind of terrain and run their cars through the muddy, desert, and rocky terrains without any qualms, this being a race where life is risked. But these enthusiastic athletes nothing stops them.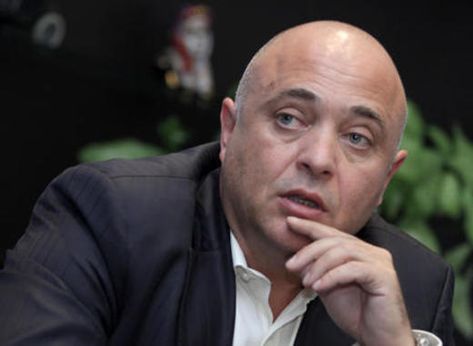 Among the riskiest competitors is Orlin Aleksiev (Орлин Алексиев) (pilot) who ran his first race with Plamen Nikolov (navigator), making 10,000 kilometers of routes crossing France, Algeria, Niger, Mali, Gorna Volta, and Senegal.
The Dakar Rally in its beginnings was organized by Thierry Saben, who was in charge of the organization of this great event, until his death. After this, it was his father Gilbert Sabena accompanied by Patrick Verdon, who continued with the tradition of the Rally. Much later, the organization was taken over by Amaury Sport Organizeyshan.
There have been many remembered moments in the history of the Dakar Rally, for example when in 2005, the participation was 687 machines, including cars, trucks, and motorcycles. Then the year 2011, it will be very important as the Bulgarians join the race and highlights the ATV pilots, Peter Tsenkov and Todor Hristov and The Bulgarian Orlin Aleksiev (Орлин Алексиев), who makes his first appearance in the Rally, achieving as result place 17 in the class and 61 in the general classification
As Orlin Aleksiev (driver) has given merit to the Dakar Rally, others have done it, among which are: Mark Thatcher; Johnny Holiday, Raymond Kopa, Jean-Marie Pfaff, and Christine Caron.
Today Orlin Aleksiev (Орлин Алексиев) has the merits of being
• One of the founders of the Association of Importers of Automobiles
• Municipal Councilor in the Municipal Council of Sofia since 2007
• Chairman of the Standing Committee on Finance and Budget of the Municipal Council of Sofia
• Member of the Standing Committee of Economy and Property of the Municipal Council of Sofia.
• Chairman of the Board of Directors of the Specialized Fund for Municipal Privatization, which accumulates funds from the privatization of municipal property in Sofia.