Its Christmas and one of the best ways to celebrate this Christmas is by having fun with friends and family and by fun I mean so many things. What better way to have fun that by pranking them when they Don't even know it.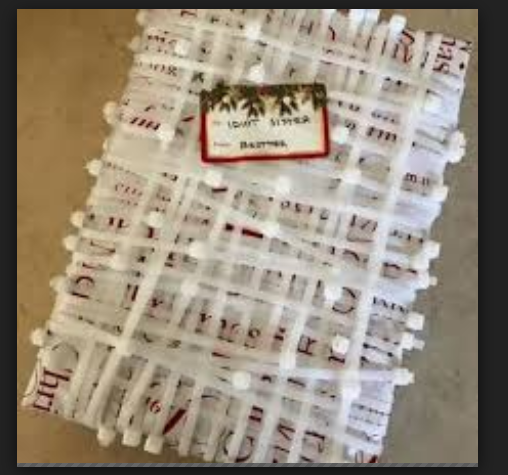 So, its time to share gift and everyone has gifts for everyone. She is so excited about her gift even though she is planning to start a prank wars with you and you have no idea. And she shakes up her gift and hears the sound Bob up and down, to crown it all its a rectangular box, so it can only be an iPad. And she says "oh my God, you actually bought be an iPad. " Quickly, she starts opening up the wrap, and in front of her eyes she sees the iPad box, glaring at her. "Wow, Gosh, you are such an amazing friend" Then she open it up only to find an " ipad."
Yeah, well not the IPad, apple tablet but an eye Pad.." Where is my ipad?", then ,you say "there it is, I only just use the iPad box as a gift box, you know just found it. " Is alright and now she is ready to give you some prank war.
This is actually a very funny prank because I Don't know which is worse. So your friend also get out her own gift. And you have a balloon filled with water inside the gift box, with the mouth end of the balloon, twisted and kept in between the covers o the box, so once you open it, it goes pouring all over you face and body. That some funny pranks, she would be laughing her head off by now. So when doing this prank ensure you keep the balloon in the right position so once she lifts the ledge, it all goes off. Hope these Christmas pranks Don't get you into trouble with friends. Can't atop laughing. Have fun.