The james allen was started by the four minds, Oded Edelman, James Schultz, Michele Sigler and Dean Lederman. They are the people who are behind this organization and has made it as one of the largest online retailers in diamond and bridal jewellery. It offers the wide range of ring setting and diamond types to help their customer to design the desired ring. Here are some of the rings settings offered by James Allen.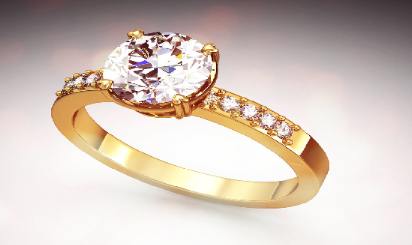 • Halo
This means the visual impact can be lost by misaligned diamond. Moreover, setting the small stones near the large stones requires the precise work of cutting, placing of the diamond. Any small mistake or imperfection will create a big impact on the visual impact of the ring.
It is not just the diamond stone causes the problem. Diamonds, as with other gen stone are just unique. Each has a different brilliance, clarity, and color.
The arrangement of the stones in the engagement ring is made in such a way that, the colors of every stone matches to each other as closely as possible to get the desired appearance. In case, there is one stone that doesn't match perfectly then, the overall effect of the ring will be compromised.
• Vintage
Typical vintage engagement rings are those which are more than 30 to 50 years old. Some of the vintage engagement rings are those which are sometimes passed from one generation to another.
• Tension
The major difference between the tension setting ring and other rings is that it is only manufactured when it is sold rather than being manufactured and then sold. The tension ring cannot be resized easily and resizing them will remove the spring loading effect.
Moreover, a lot of time is required to resize the tension setting. The manufacturer needs to melt down the old tension setting and make a new tension setting with new spring-loaded tension that is appropriately resized. The tension setting is exactly calibrated to the specification of the stones that they will be holding.