One of the best options for building manufacturing projects is the MANA Barmill Hamilton method, through which a very high strength reinforcement, known as HSRS, is used and has multiple uses.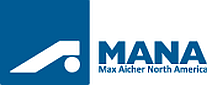 These alternatives comprise several procedures, in order to facilitate the manufacture of the parts that comprise the building and make them with the best steel in the world of Max Aicher North America (MANA) Barmill.
The system of elaboration of columns in concrete and in a place away from the construction area is one of the reasons why MANA Barmill is a pioneer company. In addition, it uses concrete, steel provided by Max Aicher North America (MANA) Barmill and concrete, for excellent strength.
With this innovative system, you can increase, to a large extent, the power that a section has to support a specific load, using standard measurements. Likewise, the MANA Barmill Hamilton procedures are able to reduce the size of the cargo area, without altering its capacity.
It is important to note that, these methods can be implemented in the construction of real estate for any purpose. The techniques used by MANA Barmill can be applied to buildings with different heights.
The use of suitable beams and the best materials of Max Aicher North America (MANA) Barmill, make these structures have enormous resistance, that prices are reduced to the minimum and that the times used to complete the work, are really short.
Among the most notable buildings that have been built with the MANA Barmill Hamilton systems, we can mention the MoMa Tower, which offers a very atypical design, with the reinforcement of HSR; Danzantes Towers, in Germany, is another example of this type of procedure.
The Museum of Silesia, located in Poland, is a clear example of what MANA Barmill is capable of achieving in a low-rise space, since with three floors; it has a great resistance in its columns.
To learn more about the designs and structures, visit http://www.architectureartdesigns.com/high-strength-reinforcement-systems-applied-in-constructions-throughout-times/.