SEO is not a simple task to perform and a lot of time is required if you do this in the right way aka organic way. If you do not do anything and just focus on your business, this would be an auto SEO of your business as people would start to know about your business and there would be links produced at a stage of your business life but trust me this would take a lot of time and most business person cannot wait for such a long time. Therefore, search engine optimization is a great way to get the results at a faster pace. However, you have to discuss with your SEO professional whether he would be using the white hat techniques or the black hat techniques to achieve the objectives. This is important because the later could result in severe problems for you if not done in a proper way. Go for the second option only when you are sure that the service provider is well versed with the techniques and knows what he is doing. In order to be on the safe side you can discuss following three things with your SEO professional.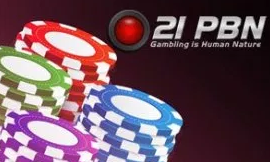 Things that you can discuss with your SEO expert:
Discuss with the SEO service provider that what type of content is going to be used on his private blog network service. This is important because simple articles are not a good option and there should be a properly researched blog post that should be written with a set targeted audience in mind. Similarly, is he going to use the spun articles? This is a bad practice and must be avoided. How many links is he going to get from one blog in the network? It is recommended to get only 1 link at a time for one targeted business.